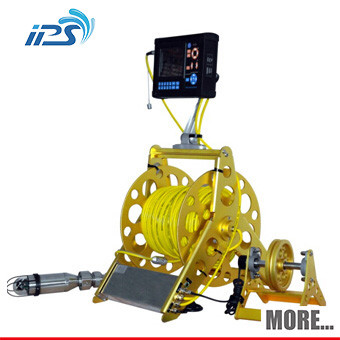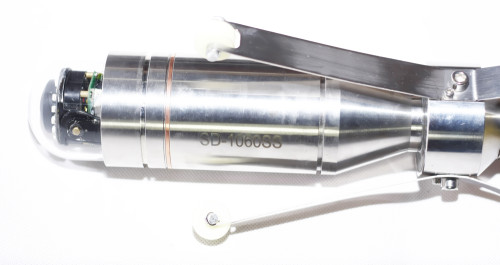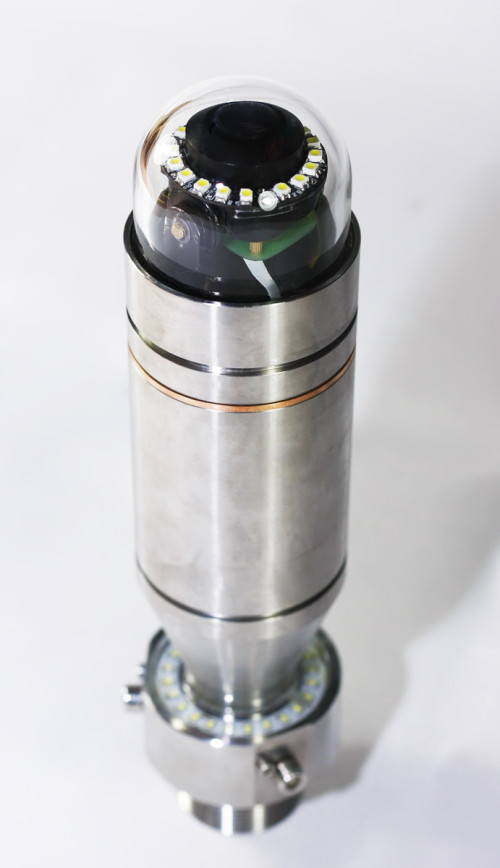 Hot Sell Pipe Well Inspection Camera System Rental New Jersey
Item specifics
Type

Well Inspection System
Style

Push Camera
Sensor

CCD, Sony CCD
Special Features

Waterproof / Weatherproof
Pan &Tilt

Pan: 360degrees; Tilt: 180degrees
LED Lights

18
Size of the screen

5.7
Memory card

4G(optional to 8G)
Battery

DC12V
Description
P60SJ well camera is able to capture video images in a timely manner of high-tech electronic equipment, the product system consists of cameras, transmission cables, the host control box, optical encoder, electric winches, recorders and other equipment. It has a waterproof, resistant to high pressure, high temperature, etc., but also hassimple operation, data is large, clear image, real time image monitoring, collecting,recording, arbitrary zoom, while the far and near the scene auto focus, able to show clear picture of available hard disk or CD-ROM to save monitoring data.Especially in the dry hole and clean water hole conditions, can real-time access to very clear color images, for a variety of holes to provide a reliable basis for incident handling, has a unique visual and authenticity. The product is mainly used for hole formation structure of the division, wall cracks and karst formations discrimination cases to distinguish fractured development zone, to determine the location and distribution of karst hole long-term monitoring and other aspects of work, underground TV in the vertical drilling , horizontal drilling and drilling in an arbitrary angle monitoring.
Underground TV repair works mainly in casing breakage, falling objects wells, treatment pore blockage detection, it can be real shooting burning deep well casing and the casing wall damage and leaking, etc and will be photographed a clear image using its supporting a special cable to the monitor.
The product is used borehole maintenance, maintenance, repair, cleaning, can be accurate, fast, intuitive, clear and true judge wall abnormalities and location. From the economic aspect of analysis, the use of the product for the detection of bad wells can reduce costs, reduce unnecessary expenses.
Application
Camera head
Underground Well Inspection System is expanding the range of applications, the current system is not only used in the drilling and wells hydrologic restoration work, in the oil fields, coal fields, the field of engineering geology has also been widely used, can also be used in dams and reservoirs maintenance and marine engineering and other underwater operations.
Parameters:
TV system : PAL / NTSC
optional Camera size: 70mm(diameter) * 100mm(length)
Well Camera angle: 45 degree-60 degree
Image sensor: 1/3 CCD
Resolution: 480TVL
Sensitivity: 0.1LUX
Pixel: 720*576
Camera housing material: stainless
steel Grade: military
Display: 8 inch LCD display
Working temperature: -10celsius to + 55celsius
Power: AC 220V
Frame rate: 25 frame / second
Light source: 3W and 4.5W LED lights
Best inspection diameter:10-25mm 100-2000m watertightness cable optional CD writer and 10 pcs CD Downhole pulley Meter counter Manual winch
Well Camera Head: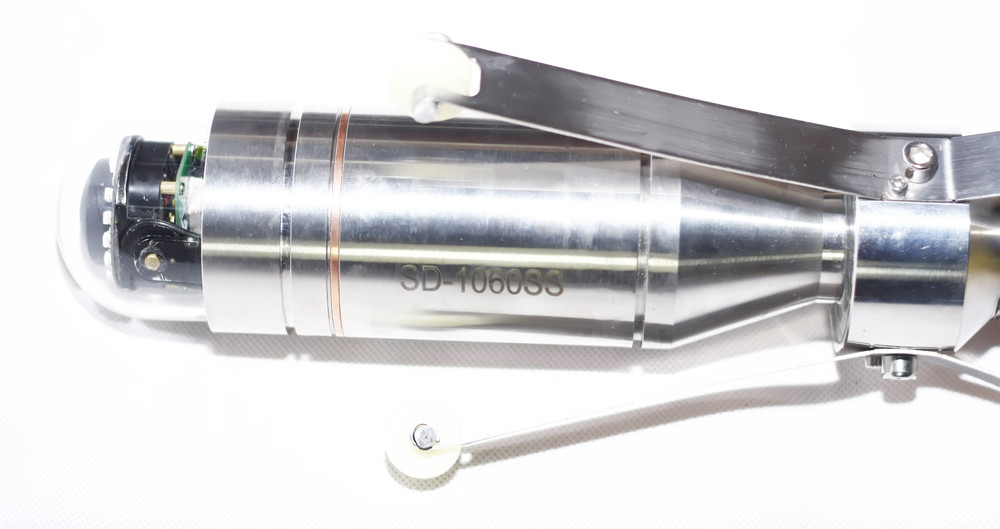 5.7 inch display controller: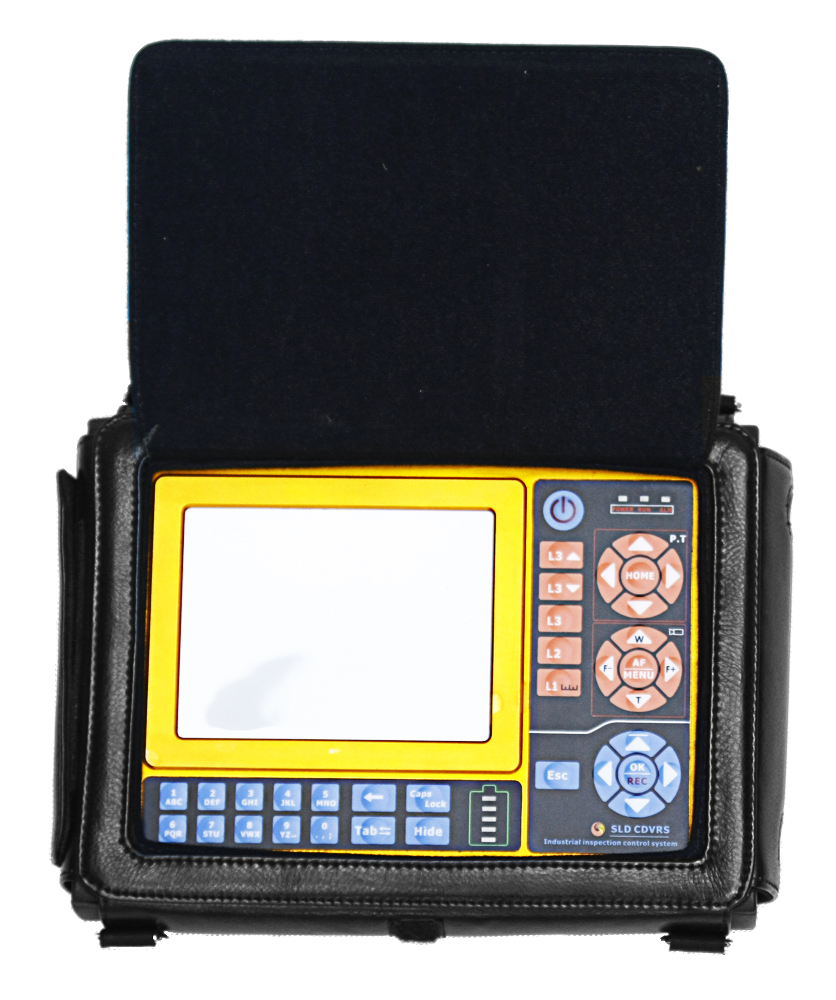 Whole sets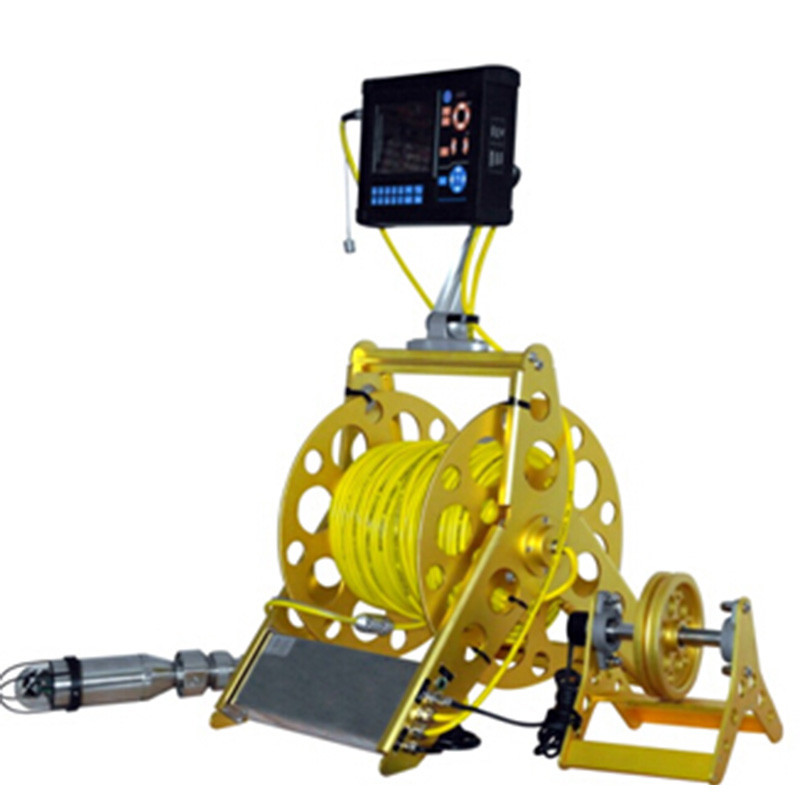 Payment Terms
1. Bank Transfer
2. Western Union
3. Escrow
Packing&Delivery
Package each system in three piece ABS case + one piece foam case Carton 63x45x25cm,78x63x40cm
Weight
Gross weight:50kg,Volume weight:80kg
Delivery Methods DHL/UPS/FedEx/EMS/TNT by sea/air
Delivery Time 7-10 working days
After-sale Service
Period 12 months service charge free service
After 12 months,pay-service.
Why should I buy from IPS?
IPS has been in the business of making inspection systems for over 10 years. All products are manufactured locally by our in house experts.
Will IPS service my camera system?
Yes. As well as manufacturing camera systems we also provide a service and repair facility for our customers
IPS was started with a simple goal ,to provide our Chinese customers ,who were engaded in water monitoring and/or municipal sewer line inspection and rehabilitation ,with affordable devices.
* In 2009,we began our business with self-made multi-direction endoscope.But it was not very sucessful at that time.
* In 2013,we came back with SINGA crawlers,which was equipped with powerful illumination to capture and record pipe defects.
* In2015,we added explosion-proof and motor-driven cable drum to our carriage.And setted out to develop our own UV curing,3D sonar/laser system.
Thanks to continuous efforts in customers' oriented technical innovations and excellent service ,IPS has witnessed a series of huge success.Now we are the leading manufacturer of pipeline CCTV inspection equipment in China ,and we are ready to lead international pipe inspection&rehabilitation industry in the future.