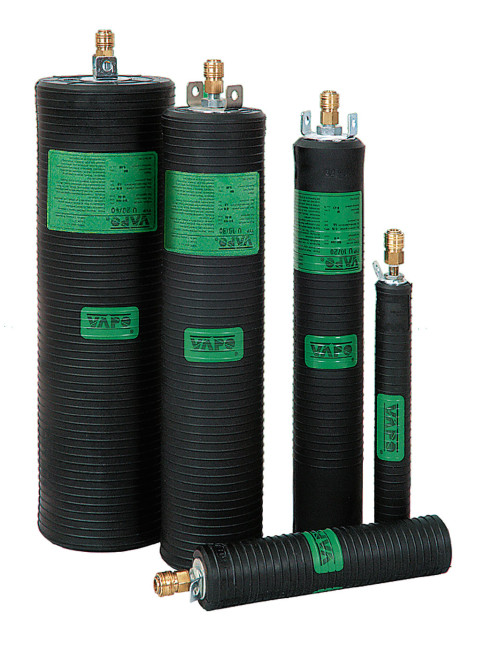 Pipe Testing and Flow Control
Description
The rubber pipe stoppers U, PU and PU–F are effective tools for the quick and reliable sealing or closing of drainige systems, pipelines, sewers and gullies. They are mainly used during repair and maintenance work, accidents and for the leak test with water or air according to
DIN EN 1610 of new or save sewers and pipe sections. Therefore they are highly valued in the water system organizations, construction industry, civil engineering and rescue and fire brigades.
The pipe stoppers are made of quality rubber reinforced with fabric. They withstand weather, temperature from
-30 °C to 80 °C, use and waste water and they are middle resistant of chemicals.
The basic series consists of 26 standard types in sizes to fit 50 to 1600 mm pipe diameters. All pipe stoppers
are tested by 1, 3 multiple of operating pressure and they withstand a back pressure 1 bar or 0,5 bar. There is a short operating instruction on every pipe stopper.
Pipe
Stoppers
U
| | | | | | | | | | | | | |
| --- | --- | --- | --- | --- | --- | --- | --- | --- | --- | --- | --- | --- |
| Type | | U 4/7 | U 5/10 | U 7/15 | U 10/20 | U 15/30 | U 20/40 | U 20/50 | U 30/60 | U 50/100 | U 60/120 | U 100/160 |
| Part - No. | | 1127 | 1101 | 1102 | 1103 | 1107 | 1104 | 1128 | 1105 | 1106 | 1108 | 1109 |
| Pipe diameter | mm | 40–70 | 50–100 | 70–150 | 100–200 | 150–300 | 200–400 | 200–500 | 300–600 | 500–1000 | 600–1200 | 1000–1600 |
| Operating pressure | bar | 2,5 | 2,5 | 2,5 | 2,5 | 2,5 | 2,5 | 2,5 | 2,5 | 2,5 | 1,5 | 1,0 |
| Test pressure | bar | 3,3 | 3,3 | 3,3 | 3,3 | 3,3 | 3,3 | 3,3 | 3,3 | 3,3 | 2,0 | 1,3 |
| Back pressure | bar | 1,0 | 1,0 | 1,0 | 1,0 | 1,0 | 1,0 | 1,0 | 1,0 | 1,0 | 0,5 | 0,5 |
| Diameter | mm | 38 | 47 | 67 | 96 | 135 | 190 | 190 | 290 | 450 | 560 | 850 |
| Cylinder length | mm | 160 | 340 | 330 | 510 | 550 | 580 | 740 | 730 | 1050 | 1290 | 2000 |
| Total length | mm | 210 | 390 | 380 | 570 | 610 | 640 | 800 | 790 | 1130 | 1360 | 2070 |
| Weight | kg | 0,3 | 0,5 | 0,6 | 1,5 | 2,5 | 3,9 | 4,5 | 7,6 | 22 | 35 | 99 |